Static warm-up before basketball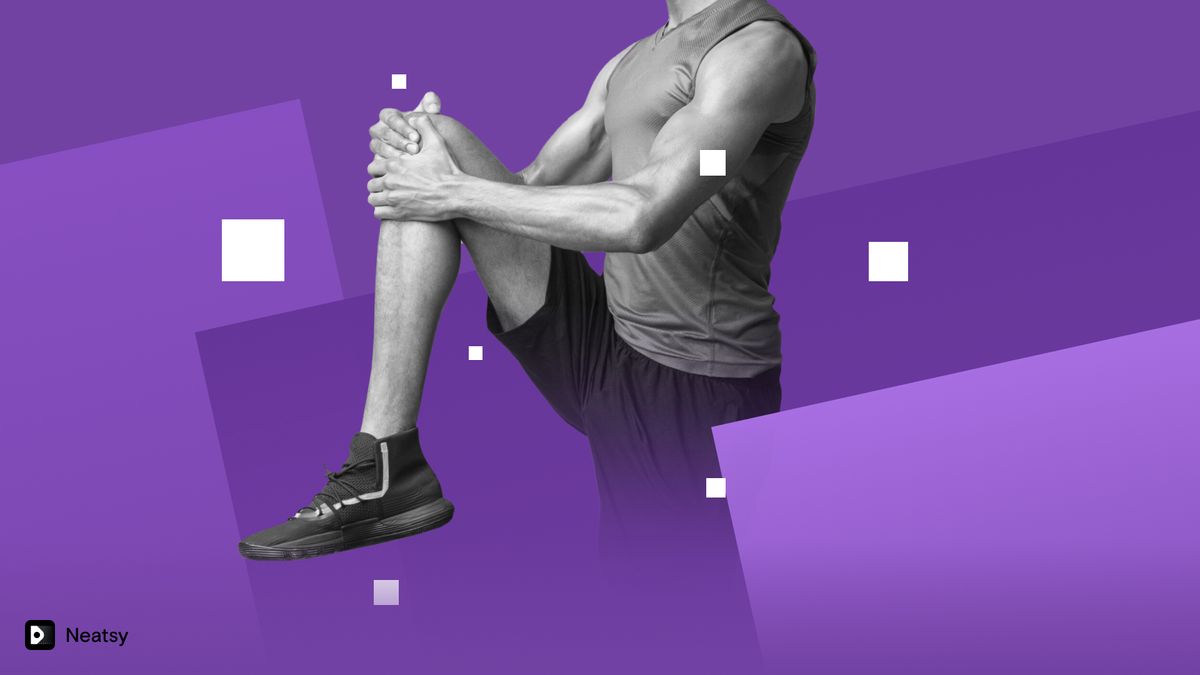 We all know stretching is important, but do you know the proper way to stretch and warm-up before hitting the court?
The idea of stretching may not be top of mind for most youth athletes. However, stretching and properly warming up is extremely important to avoid injury and help you perform at your best.
Squat
Feet a little wider than shoulders, keep heels together, knees together, back straight. Squat slowly with your hands touching the floor. Squat until it is parallel to the floor.
Repeat: 20 times.
Front lunges
Take a medium step forward, knee touching the floor, 90-degree angle, back straight. Do lunges slowly.
Repeat: 10 times for each leg.
Touching legs with hands in lying position
Initial position front leaning support as in push-ups. Place your hands as close to your legs as possible, without bending knees, heels touching the floor. When bent, touch the left leg with the right hand, the right leg with the left hand.
Repeat: 10 times.
Sitting leg raise
Leg lift in a sitting position, lying on your side: slowly raise and lower the straight leg without touching the floor.
Repeat: 10 10 times for each leg.
Body turn in lunge
Wide lunge forward with either leg. Arms are in line with heels, back is straight, back leg is tensed. Raise arm up and turn body - arms should be in line. For the second arm, perform the same movement.
Repeat: 3 times for each leg.
Scorpio
Lying on stomach - hands to one side. Try to touch the left hand with the right foot and vice versa.
Repeat: 5 times for each leg.
Quadriceps stretch
Hold the right leg with the right hand. Reach up with your left hand, and grab your left foot toes. Try to straighten the leg that you're holding with your hand - feel the tension. (Do the same movements for the right leg.)
Repeat: 5 times for each leg.
Stretching hamstring standing on the toe
Right leg is bent and lifted up, trying to get it maximum close to the chest. Direct the toes of the leg which is lifted towards the floor (same movements for the left leg).
Repeat: 5 times for each leg.
Horizontal scale
Do a wide lunge with either leg. Two hands in line with the heel and palms inwards facing each other. Slowly rise on the bent leg, head, back and arms straight, buttocks tensed.
Repeat: 5 times per leg.
Dead bug (can be done with and without a ball)
Lie on your back, bend your legs at right angles in the knees and raise them up. Also raise your arms straight up.
Try to keep your lower back on the floor.
Straighten your right arm and left leg (lowering it almost to the floor), hold the opposite arm and leg in the same position.
Smoothly return to your starting position, then repeat all these with your right leg and left arm.
Do this exercise twice for 30 seconds.
Knee bars
Knees are bent and not touching the floor, back straight. Take turns straightening arms and legs.
Repeat: 5 times for each arm and leg.