Dynamic basketball warm-up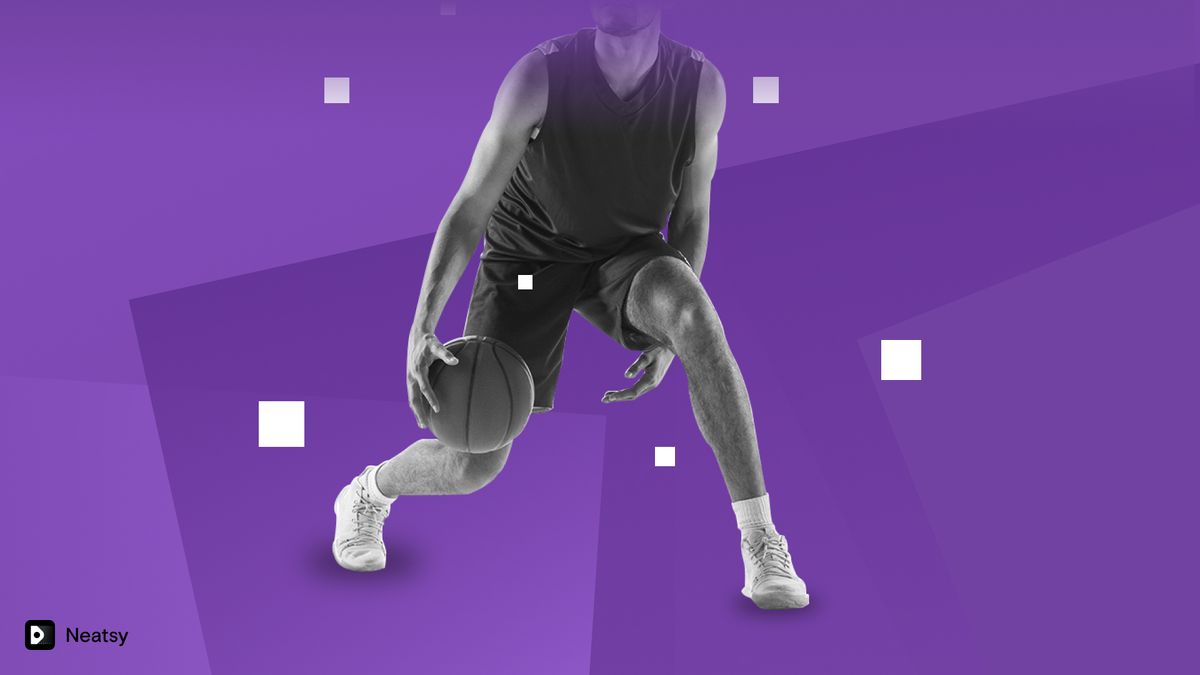 Basketball is a fast-paced and physically demanding sport, which is why it's essential for players to prepare their bodies before hitting the court.
One way to do this is through a dynamic warm-up, a series of movements that not only raise your heart rate, but also activate the muscles you'll be using during the game. In this article, we'll explore the benefits of a dynamic warm-up, as well as some effective exercises you can include in your routine.
Alternating dribble drill
Start executing a right-handed dribble at head height, then slowly bring it down to ankle level. Repeat the same motion with your left hand.
Repeat: 2-3 sets for each hand.
Cross-over dribble drill
Begin with dribbling the ball with your right hand, going back and forth several times. Crossover the ball to your left hand and continue the back-and-forth dribbling. Then, switch hands and dribble with your right hand while going left to right. Lastly, pass the ball back to your left hand and repeat the left to right dribbling.
Repeat: 2-3 sets for each hand.
Underfoot dribble
Start with an underfoot dribble, then add an extra dribble before transferring back underfoot. The ball movement resembles the number 8.
Repeat: 20 reps for each hand.
Back-to-back dribbling drill
Begin by dribbling the basketball with a crossover underfoot, keeping the ball low and hitting it hard with each dribble.
Repeat: 4-5 sets for each hand.
Low crossover dribble drill
Start with a behind-the-back dribble, do about 20 reps.
Repeat: 2-3 sets for each hand.
Double dribble drill
Вribble two balls simultaneously with both hands several times, then switch hands and repeat.
Repeat: 4-5 sets for each hand.
Take and shoot
Starting the dribble drill, move towards the hoop. Do a crossover under your feet and another crossover, then a behind-the-back dribble and shoot into the hoop.
Repeat: 4-5 sets.
Drop step
Start the controlled dribble and make a spin move through the back.
Repeat: 8-10 times.
In conclusion, incorporating a dynamic warm-up with a basketball into your pre-game routine can have a significant impact on your performance on the court. It prepares the body and mind for the game by increasing flexibility, mobility, and blood flow, and also provides an opportunity to improve your ball-handling skills. Whether you are a beginner or an experienced player, a dynamic warm-up is a crucial aspect of your preparation for the game, and should not be overlooked. So, make sure to include it in your pre-game routine to ensure that you are ready to perform at your best.