First glance at Mr. Bailey's Adidas Originals "OZLUCENT"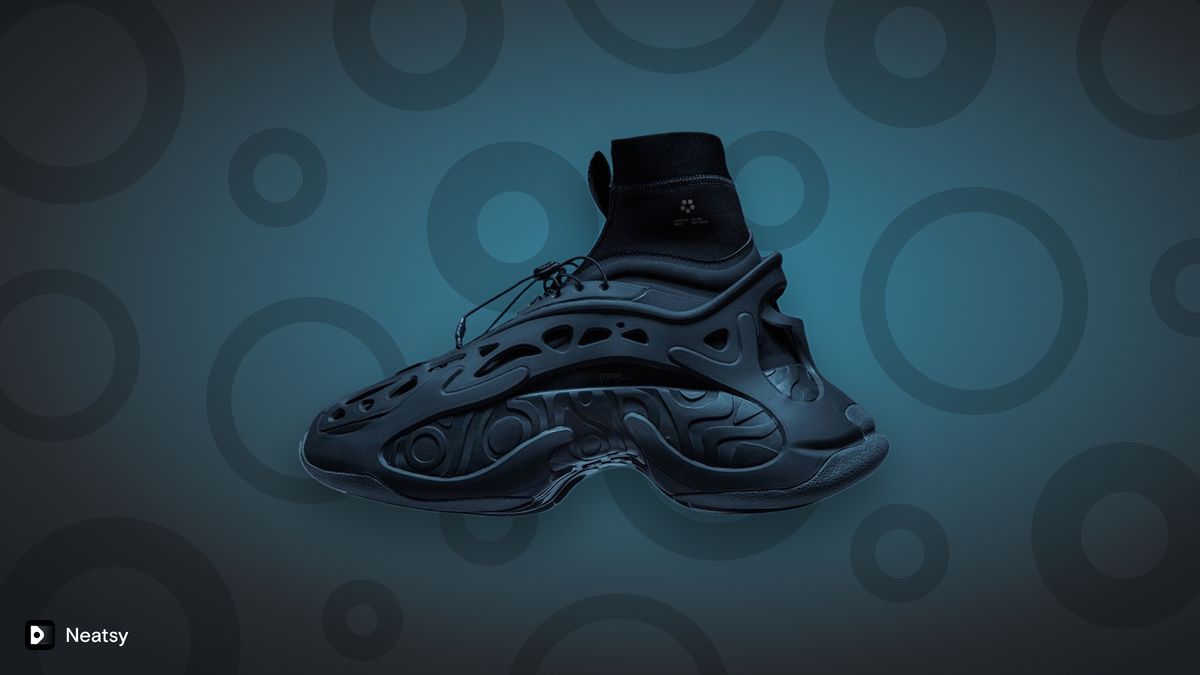 For the newest conceptual sneaker called "OZLUCENT," Mr. Bailey continues his burgeoning collaboration with Adidas Originals. The collaboration silhouette, which was first hinted at via an ambiguous Instagram post last month, has now been revealed alongside a future ad.
The multifaceted designer goes above and beyond on his scientific underwater concept after last year's "Ammonite Superstar," this time being inspired by the lifecycle of the Aurelia Aurita, more commonly known as the moon jellyfish. The three stages of the marine creature's lifetime serve as design elements for the sneakers: The Medusa is its two-foot wide final form, while the heel alludes to the Polyp, an underwater plant-like structure. The midpoint of the foot symbolizes an Ephyra, which splits out from the Polyp to develop into a young jellyfish with distinctive Y-shaped tentacles.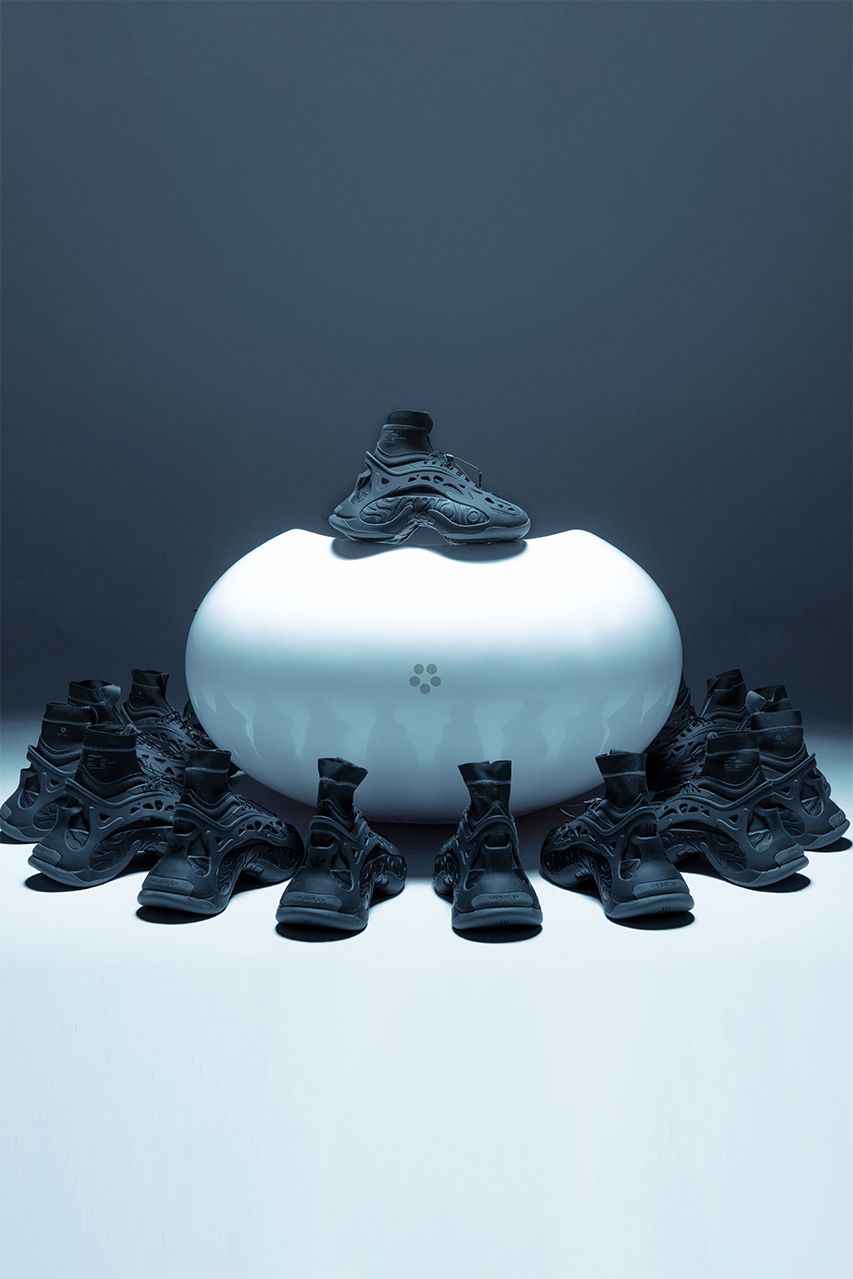 The sneaker's mid-top construction is reminiscent of the durability of basketball shoes, yet it is modern and comes in covert all-black tones. The co-branded inner neoprene sock is wrapped in a complex polyurethane-constructed skeletal upper that was created using three different molds to achieve its rigid geometric shape. As if that weren't enough, the sneaker is finished off with the three stripes' trademark AdiPLUS midsole cushioning for extra comfort.
Mr. Bailey has set out to conceptualize a fully immersive customer experience with the project's goal being to "understand aquatic life forms and how natural engineering systems might affect the latest footwear technology." According to the teaser, the sneaker is displayed inside an inflated jellyfish-like amniotic sac made of sugarcane and cellulose that has been enclosed in a mycelium box that has been made bespoke around its interior packaging.
The most recent advertisement, which Tayler Prince-Fraser photographed, supports the idea of uniting imagination and reality. The sneaker is displayed in its natural environment, bringing scuba diving to the surface through shadow exploration and sleek black design, using an underwater excavation method.
With the "OZLUCENT" sneaker, Mr. Bailey and Adidas Originals officially introduce their OZMORPHIS development series, bridging the gap between the designer's commitment to marine biology and the sportswear company's cutting-edge footwear innovations. Expect to witness ground-breaking concepts, designs, and developments across more Adidas silhouettes in this ongoing creative cooperation, which aims to capture these key principles through footwear.
Visit the CONFIRMED app and the designer's official website for more details on the Mr. Bailey x Adidas Originals "OZLUCENT" sneaker and to register for early access to releases.