High or low? What's better for ballin?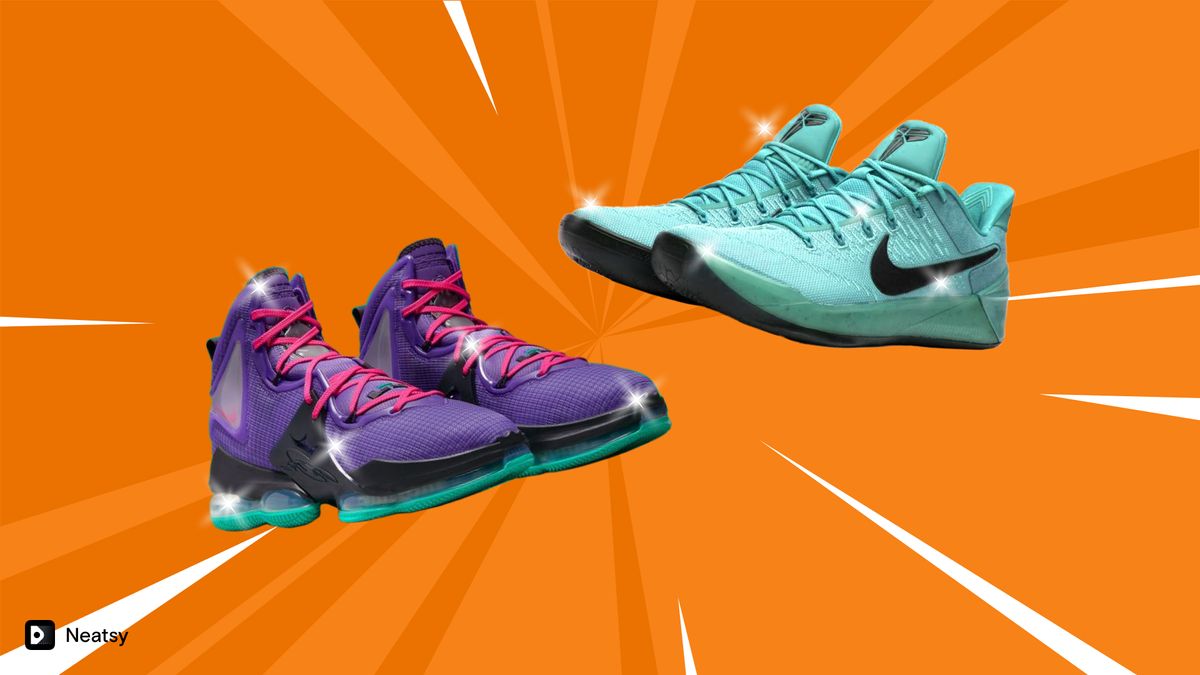 There are a few age-old questions that have been tossed around in basketball circles since the day it was invented, and one of them is this:
What is better for playing hoops, high-top or low-top shoes?
After all, a player's shoes is literally their only piece of "equipment", or "protection" against injury; so it's no small decision.
That said, let's start from the beginning and see how we got to this vexing dilemma.
Low-tops:
Looking back now, it wasn't until the early 2000s, that "low-tops" started to truly make their way into the basketball mainstream.   Before then, it was widely understood that low-top shoes were a dangerous option, because they offered inadequate ankle support.
Ironically, if you go further back, some of the game's best players (ever) wore low tops throughout their careers, including Kareem Abdul-Jabbar, Bill Russell, and a bit more recently, Steve Nash, and Gilbert Arenas…all players that enjoyed long, healthy careers…thus, their choice of footwear was never really questioned.
However, as prominent as those select players were, there was one man that truly took "low-tops" to another level; Kobe Bryant.
As a young kid, Kobe grew up in Italy (his dad played professional basketball there), so naturally, he grew up playing and watching "soccer", along with basketball. This love for the game stuck with him, even as he grew older and developed into one of the best basketball players in the world.    It was apparently while watching a soccer match, that the idea of creating a hoops shoe that resembled the low-profile of a soccer cleat, first took shape.
After all, soccer was full of cutting, fast changes in pace/direction, and mixes between sprints and moderate speeds; just like basketball, and he wasn't seeing a bunch of ankle injuries during these matches…so perhaps there was a way to meld the benefits of a soccer shoe, into the body of a basketball shoe?
He called his sneaker endorser, Nike, set up a meeting, and presented his idea. By the end of the day, it was decided; Kobe's next signature shoe – the Nike Zoom Kobe IV – would be a low-top basketball shoe…and the rest, as they say, was history.
Only a handful of years later, it was clear that NBA players, and all those that looked up to the pro players, had taken notice…because between then and now, the NBA (and basketball players at large) has gone from less than 5% in low-tops, to almost half the NBA (and many not wearing low tops are wearing "mid-tops").
All-Stars like James Harden, Paul George, and Damian Lillard all have signature shoes that have, since day one, been low-top models.   In fact, many of their model iterations don't even look like they're for basketball, yet are almost universally lauded as great for hooping!
The thing is, most people today are looking to buy a low-top shoe because they want the low-weight, speed and ankle agility, available in a low-top model shoe, but of course, they don't want to set themselves up for an injury that could cost them a season.
This dilemma was recently addressed in detail by the good folks at improvehoops.com, syndicated below:
Are low-top basketball shoes a good choice for playing basketball?
PROS
Ultra-lightweight, thus, less resistance when elevating to shoot, rebound or even dunking.
Maximizes speed, movement quickness, and jumping capacity
Makes changing directions and cutting to the basket easier
Better recruitment of the foot and ankle muscles.
CONS
Not the greatest support for the constant pounding and awkward landings experienced in basketball.
There is a slightly higher chance of spraining an ankle, if your feet and ankles are prone to injuries (see: Steph Curry wearing supplemental ankle braces, with his low-top signature shoes)
A greater possibility of hurting toes, especially the pointer toe.
High Tops have been the precedent for years… since Wilt Chamberlain came into the league, starting with Chuck Taylor's, leading to the legendary Air Force 1's, Jordans, Cons, Adidas and Reeboks.
In fact, almost fifty years ago, when Adidas first presented their "Top Tens" model, it cemented the belief that basketball shoes should all be high-tops, because they offered better ankle protection.
Frankly, the hypothesis made sense: lacing up a tight-fitting leather shoe around your ankle provided solid protection against twists, rolls and sprains.
But the problem is, this was just a hypothes, that has never really been proven with scientific evidence…it was just accepted as the truth.
Fact: basketball demands a vast deal of side-to-side, and up-and-down actions, which can stretch the ligaments of the foot and ankles, thus, the chance of players potentially injuring their ankle is fairly high.  After all,  coming down from a rebound awkwardly or landing on another player's foot after a shot – you can't avoid it forever.
So, are high-top basketball shoes better?
Here we have the breakdown of key things we need to consider when analyzing a high-top basketball shoe.
PROS
Greater resistance to the forces at play, while playing basketball.
Firmer and stronger than low-tops, in terms of overall support
Feature extra ankle support
CONS
Decreased ankle range of motion
Delayed response time
Often quite heavy (compared to low-tops)
What Does Science Say…if anything?
Speaking of science, let's take a quick look at four scientific studies:
Study #1 (Click for full research) How well do high-top shoes guard against ankle sprains?
20 healthy young men with no recent ankle injuries - half wearing a low top shoe, half wearing high top shoe
Scientists conducting the study had them place a foot on a specially designed apparatus that forced their ankles to roll outwards to 16, and then 32 degrees of ankle plantar flexion.
The results?
Those in a high top shoe had greater resistance to the rolling force, than those in a low top shoe.
Study #2 (Click for full research)   How can shoe height affect athletic performance when cutting maximally?
The study included 15 male university basketball players
Each performed side-to-side cut steps, as hard as they could (kind of like agility test you might've seen in the NBA)
The results?
Those in high-top shoes had less ankle range of motion, which makes it less likely to sprain an ankle.
There was no significant dropoff in those wearing a high-top shoe (instead of low-top) regarding their times and performance.
Study #3 (Click for full research)  How does choice in low-top vs. high-top shoes affect the chance of ankle sprains throughout the season?
The study included 622 college basketball players over the course of the season
The study compared the number of ankle sprains that occurred in those wearing high-top shoes vs. those wearing low-top shoes.
The results?
1. There was no difference whatsoever.
2. The number of sprains was almost identical.
Study #4  How does footwear affect muscle recruitment in subjects, while jumping?
The study included high school students, asked to jump on/off a box at different angles.
Half of them wore low-tops, and half wore high-top basketball shoes.
The results?
1. There was no direct correlation between whether they were wearing high or low-tops, and whether their foot maximally inverted or rolled out.
2. Those in low-top shoes had better recruitment of the muscles which could help resist future injury.
3. Those in high-top shoes had a delayed response time, and produced significantly less recruitment from those ankle muscles that guard against potential future injury.
Conclusion
No scientific study has yet precisely confirmed that high-top basketball shoes are somehow better than low-tops; in fact, based on studies it's quite possible that it's the other way around.
Yes, high-tops ruled the courts for a long time, but who cares. Times are changing, and if the past few decades have proven anything, it's that gimmicks like air bubbles, catapults, ankle straps and ultra-high or low-tops don't necessarily make a difference in performance and/or injury prevention.
Look for the shoe that fits you best and makes you feel the most solid and secure and don't worry if they're low-tops or high-tops.